Basati
---
Wild curves for wild slopes
Our Basati board is a Longboard designed for Downhill and Freeride.
Its fierce geometry provides a reactive deck which is quick in its response to your movements. Its shape has a light drop which allows your feet and center of gravity to remain stable with respect to the trucks. We craft our Basati with a 12mm layered deck composed by three layers of bamboo and two layers of fiberglass.
Buy
Go Wild!
Basati means wild, a graphic design which camouflages, just like a predator hides before attacking its prey. Would you dare to tame it?
Spin it 360º!
Explore our Basati in detail, get a full view of its top, bottom and lateral structures…
Here is where you can visualize our board from different angles and appreciate the upper and lower finishing touches as well as its full geometry (drop, rocker, w concave…)
Slide your cursor horizontally to spin the Basati and explore all of its features using the zoom.

Machine carved wheel flares
Two options for positioning the trucks on the nose and two for positioning on the tail of the deck. Machine carved wheel flares to prevent wheelbite. Crafted with three layers of bamboo sheets and two layers of fiberglass sheets which provide all the sturdiness you need for high speed.

Wild curves
The bold curves on this model provide good grip on your feet and a quick response to all of your movements. The drop down shape of this deck will allow you to have greater control over the board.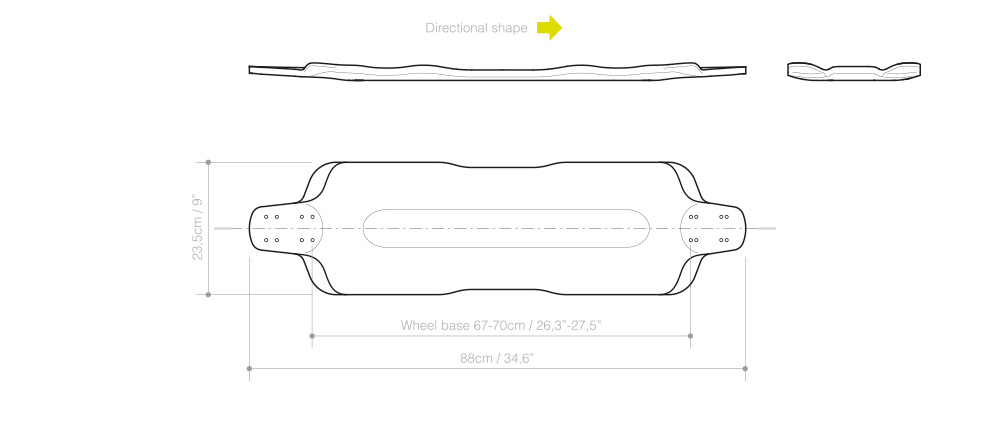 | LENGHT | WIDTH | WHEEL BASE* | WEIGHT | THICKNESS |
| --- | --- | --- | --- | --- |
| 88 cm | 23,5 cm | 67 cm / 70 cm | 1,8 Kg | 12 mm |
| 34,6" | 9" | 26,3 / 27,5" | - | - |
*The wheel base is measured from the center of the inner bolts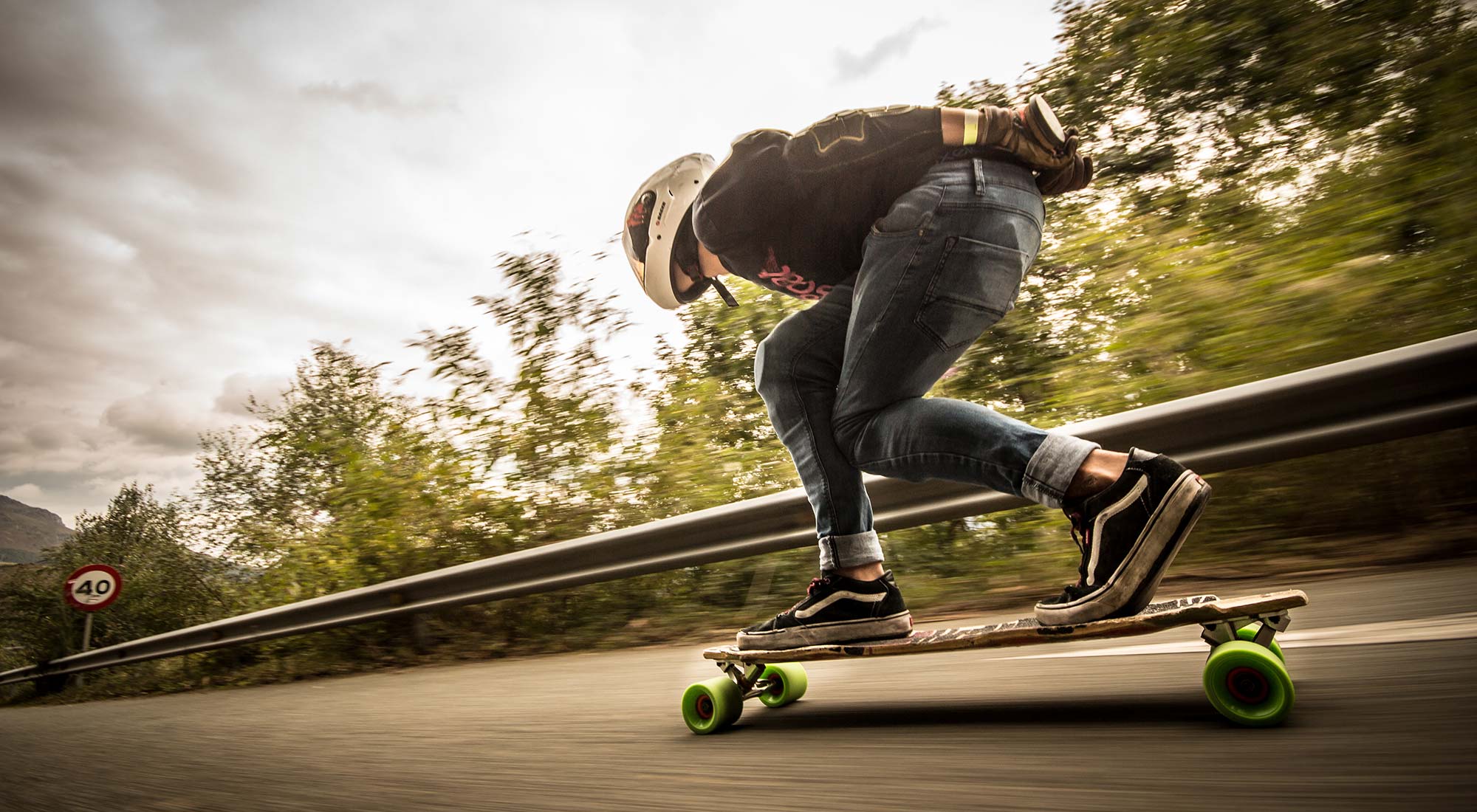 The beast is ready to attack
The Basati is complete and ready to attack. Its shape with wild and bold curves will perfectly lock in with your feet so that even the slightest movement will direct the board wherever you want to take it. This is an aggressive board waiting for you to tame it.
The Basati on the move
Here is where you can watch our Basati on the move, ride this wild beast and dare to tame it.
Buy Basati
Wild curves for wild slopes