Soul
---
Move on up!
The Soul model is a symmetric longboard constructed with a 10mm pressing of a bamboo nucleus and two sheets of fiberglass, the tails on this board are reinforced making them rigid and very reactive.
A board for dancing, freestyle, it is swift and fun, and its broad tails will allow you to explore the boldest of tricks. Developed with Rafa Ordovás, Borja Allué and Sergio Valdehita.
Dance, jump and don't stop moving!
Buy
The dance floor
This Soul design is inspired by 70s music, Soul, Funk, Disco and all the esthetics surrounding that era. Lines and colors which cross each other and spin in a dance.
Spin it 360º!
Explore our Soul in detail, get a full view of its top, bottom and lateral structures…
Here is where you can visualize our board from different angles and appreciate the upper and lower finishing touches as well as its full geometry ( rocker,concave, nose and tail).
Slide your cursor horizontally to spin the Basati and explore all of its features using the zoom.

Bullnose
A smooth hand sanded bullnose and a flat surface for setting the trucks allows these to be placed in the most suitable position to get the best performance from its rocker and tails. The layered composition of this our Soul deck make this a very reactive board and provide a soft regular flex throughout the deck.

Broad tails
The Soul board is crafted with multiple reinforcements in order to prevent twisting, the reinforcements on the tails prevent these from curving during manual and other kinds of tricks. The broad tails allow you to easily place your feet on the board and its rigidity provides a lively pop which will allow your Soul to fly through the air.
The Soul board is crafted using customized Grip Tape design that echoes with the illustration found on the bottom part of the board, a dance floor ready to dance to the groove of your feet.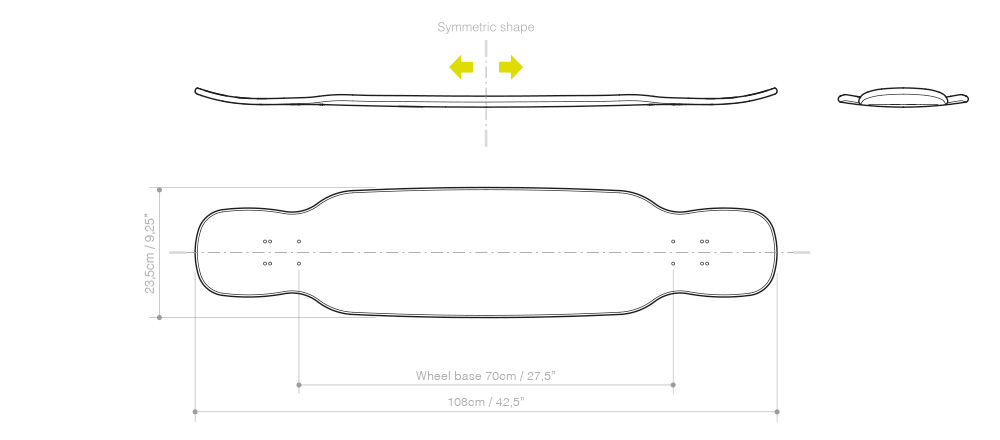 | LENGHT | WIDTH | WHEEL BASE* | WEIGHT | THICKNESS |
| --- | --- | --- | --- | --- |
| 108 cm | 23,5 cm | 70 cm | 2,2 Kg | 10 mm |
| 42,5" | 9,25" | 27,5" | - | - |
*The wheel base is measured from the center of the inner bolts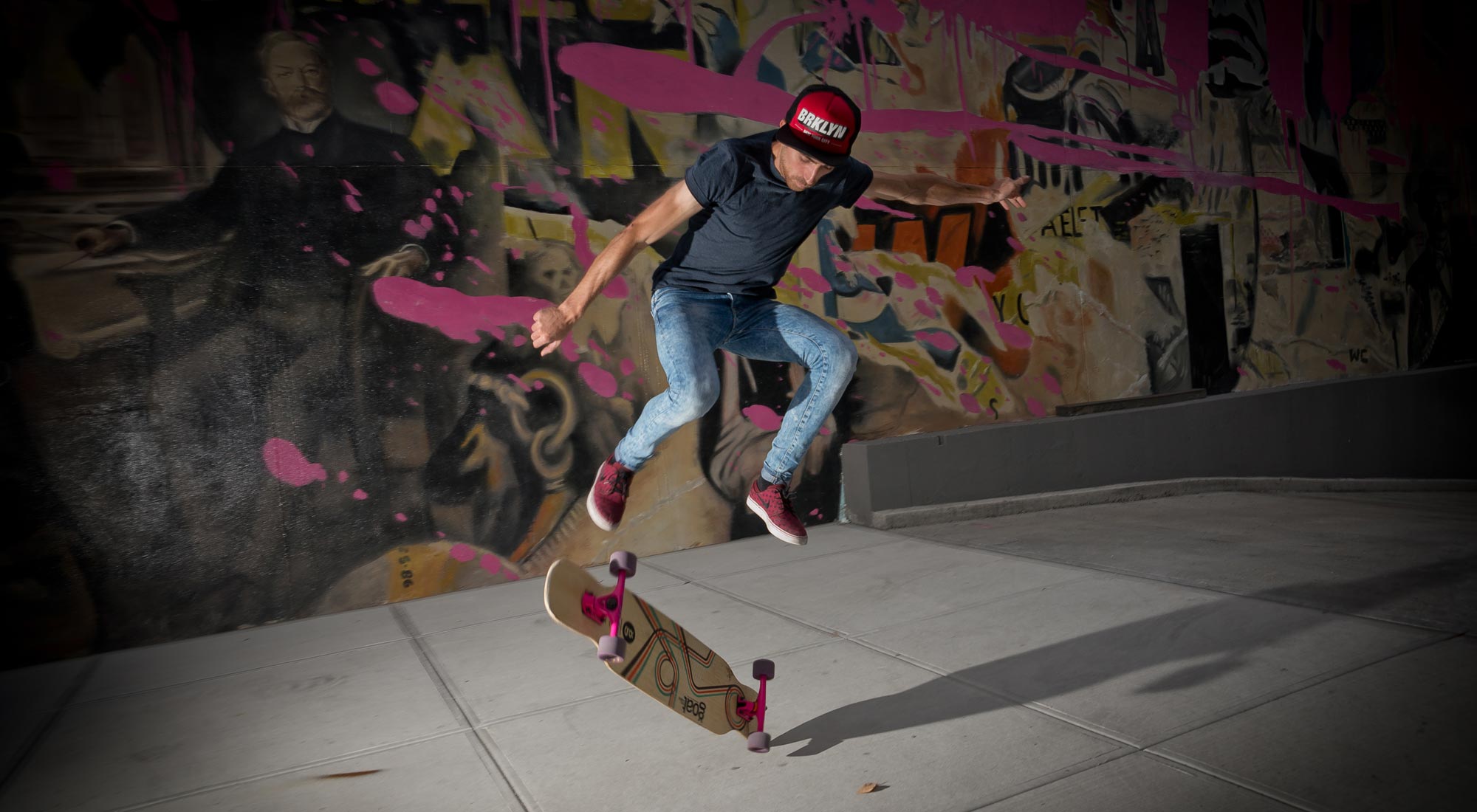 The Soul is ready to dance
Here is your Soul ready to dance and perform all the tricks up your sleeve. 108 cm of fun where you can enjoy its comfortable rocker, its broad and highly reactive tails, its light Flex which is suitable for Dancing and Freestyle. Make our Soul board your favorite dance floor and enjoy watching her dance and fly. Free your Soul!
Move on Up!
Want to watch the Soul dance? Borja Allúe and Sergio Valdehita along with Unai Bellamy traveled to New York with our latest prototypes to film this adventure. We hope you enjoy it as much as we did!