Zero1
---
Reactive flex for carving and fun
Our Zero 1 model is a symmetric Longboard pressed with 10mm composed by a bamboo core and two sheets of fiberglass finished with grip tape detailing. This particular compositions creates a longboard with a flex that will provide you with just the right impulse while carving.
Its concave will allow your feet to find the right position and grip even while performing tricks. Its light camber makes it extremely comfortable for cruising.
If you are looking for a carving and cruising longboard this is your best fit.
Buy
Our G as our identifying mark
The Zero 1 is the Longboard that traced the beginning of this Goat adventure. The graphic design shows what we wanted to reflect though our boards, sobriety, simplicity and a love for making things well.
Spin it 360º!
Explore our Zero 1 in detail, get a full view of its top, bottom and lateral structures…
Here is where you can visualize our board from different angles and appreciate the upper and lower finishing touches as well as its full geometry (camber, concave, and tails)
Slide your cursor horizontally to spin the Zero 1 and explore all of its features using the zoom.

The details
A hand sanded bullnose and a studied drop which provides the best torsion for carving and which adjusts to all trucks available in the market.

A camber that impulses you
One of the greatest challenges we found while constructing the Zero 1 was to find a camber that impulses the board so that it closely follows your moves. The Zero 1 is the pleasure of carving, to feel that you are one with your Longboard.
Customized Grip Tape
The design on the Zero 1 is crafted to provide maximum security while carving and the grooves on central part of the deck allow you to carry your longboard without touching anything but the bamboo.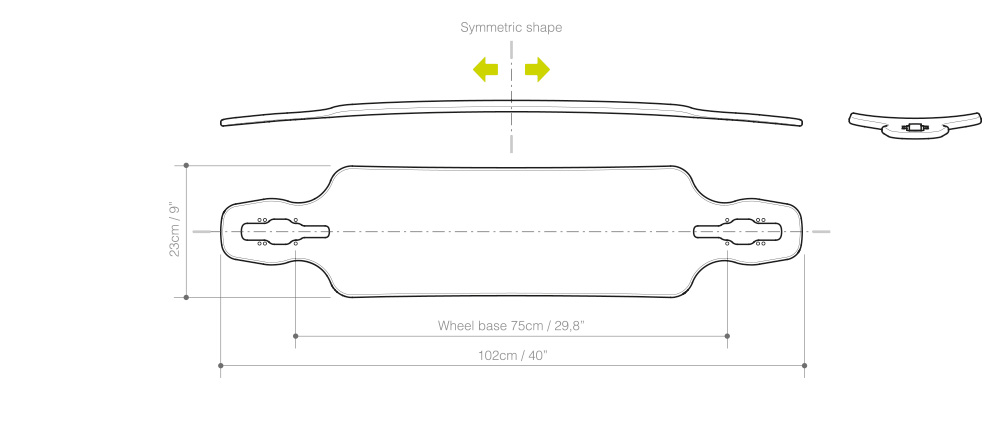 | LENGHT | WIDTH | WHEEL BASE* | WEIGHT | THICKNESS |
| --- | --- | --- | --- | --- |
| 102 cm | 23 cm | 75 cm | 1,7 Kg | 10 mm |
| 40" | 9" | 29,8" | - | - |
*The wheel base is measured from the center of the inner bolts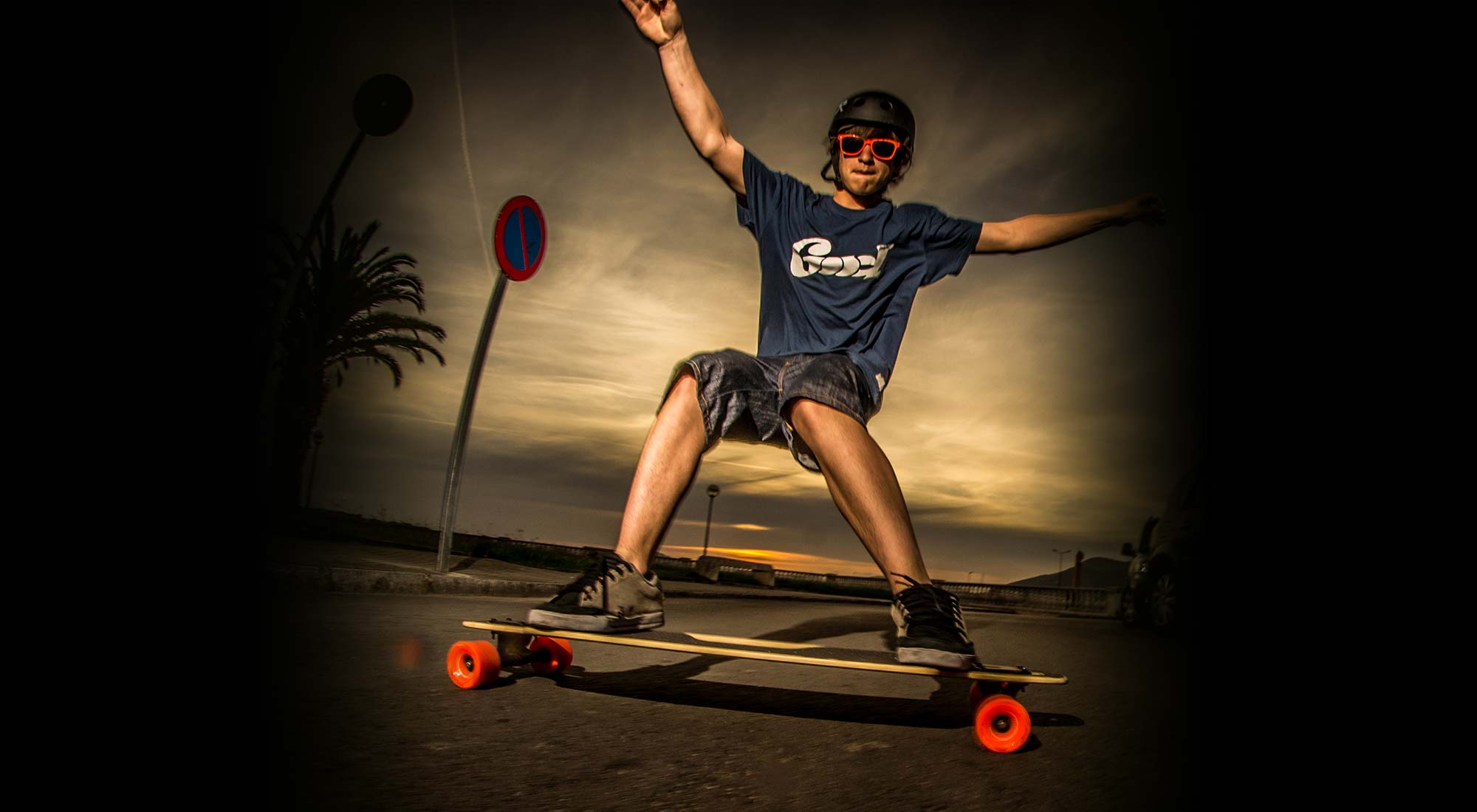 Drop mounting
The Zero 1 is crafted in a Drop version, its camber allows your feet to rest lightly over the trucks so you can exert all of your pumping power over them.
One unique flex
After many laminating trials and after many riding trials done by our riders, we obtained just the right combination of bamboo and fiberglass in order to obtain the optimal bounce on this longboard, it has good recovery for carving and a high resistance to material wear and fatigue. The Zero 1 will take you wherever you want to go.
Carving through the dunes
You can watch our Zero 1 on the go, carve, dance, jump or simply enjoy the pleasure of sliding with her.
Buy Zero1
Reactive flex for carving and fun