Vortex
---
Let it Flow!
The Vortex model is a symmetric longboard constructed with a 10mm pressing of bamboo nucleus and two sheets of fiberglass. A light rocker shape, a smooth area on which to place the trucks, and broad tails. Vortex is a very light board with a lot of pop, designed and built for both freestyle as for ending your session at the skatepark: you set the limits, let it flow.
Developed along Juan Pelirrojo, Justo Mullor and Rafa Ordovás.
175,00 €
Board deck · PVP
BUY
Let it flow
The graphic design on our Vortex was created by artist Josema Carrillo, with whom we also developed the design for our Uzume. A concept based on geometry and symmetry, vortices that twist and flow outwards.
Spin it 360º!
Explore our Vortex in detail, get a full view of its top, bottom and lateral structures…
Here is where you can visualize our board from different angles and appreciate the upper and lower finishing touches as well as its full geometry ( rocker, concave, nose and tail).
Slide your cursor horizontally to spin the Vortex and explore all of its features using the zoom.

Rounded bullnose
A rounded, sand-handed bullnose, a flat surface for setting the trucks, which allows you to place them in the most suitable position and get the best performance from its rocker and tails. Two mounting positions for you to chose what best fits your riding style. Its layered composition makes the Vortex a very light and reactive board.

Broad tails
The Vortex has a large tail surface with which you can do all kinds of freestyle, tricks, plunge deep into the skatepark or flow through a pumptrack. This is a polyvalent board that will follow you wherever you go.
Customized Grip Tape
The Vortex longboard features a personalized grip tape with an design inspired by the art on the lower side of the board in which the phrase "Let it Flow" is repeated.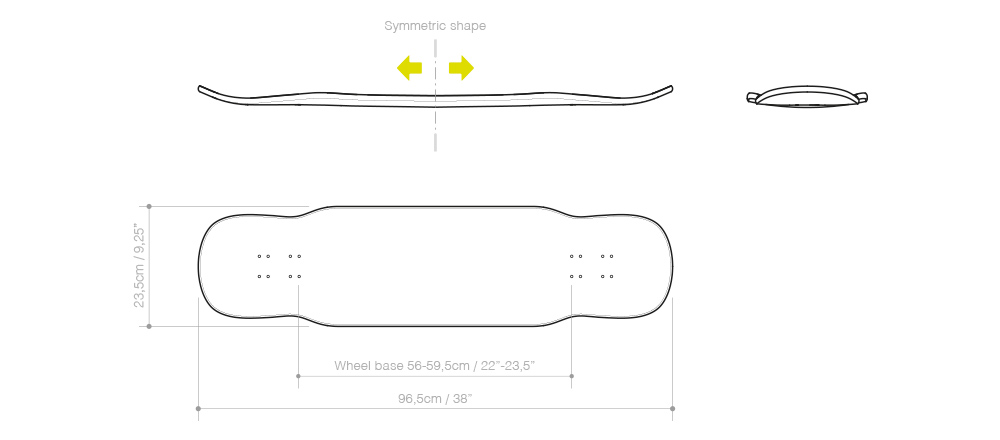 | LENGHT | WIDTH | WHEEL BASE* | WEIGHT | THICKNESS |
| --- | --- | --- | --- | --- |
| 96,5 cm | 23,5 cm | 56 cm - 59,5 cm | 1,7 Kg | 10 mm |
| 38" | 9,25" | 22" - 23,5" | - | - |
*The wheel base is measured from the center of the inner bolts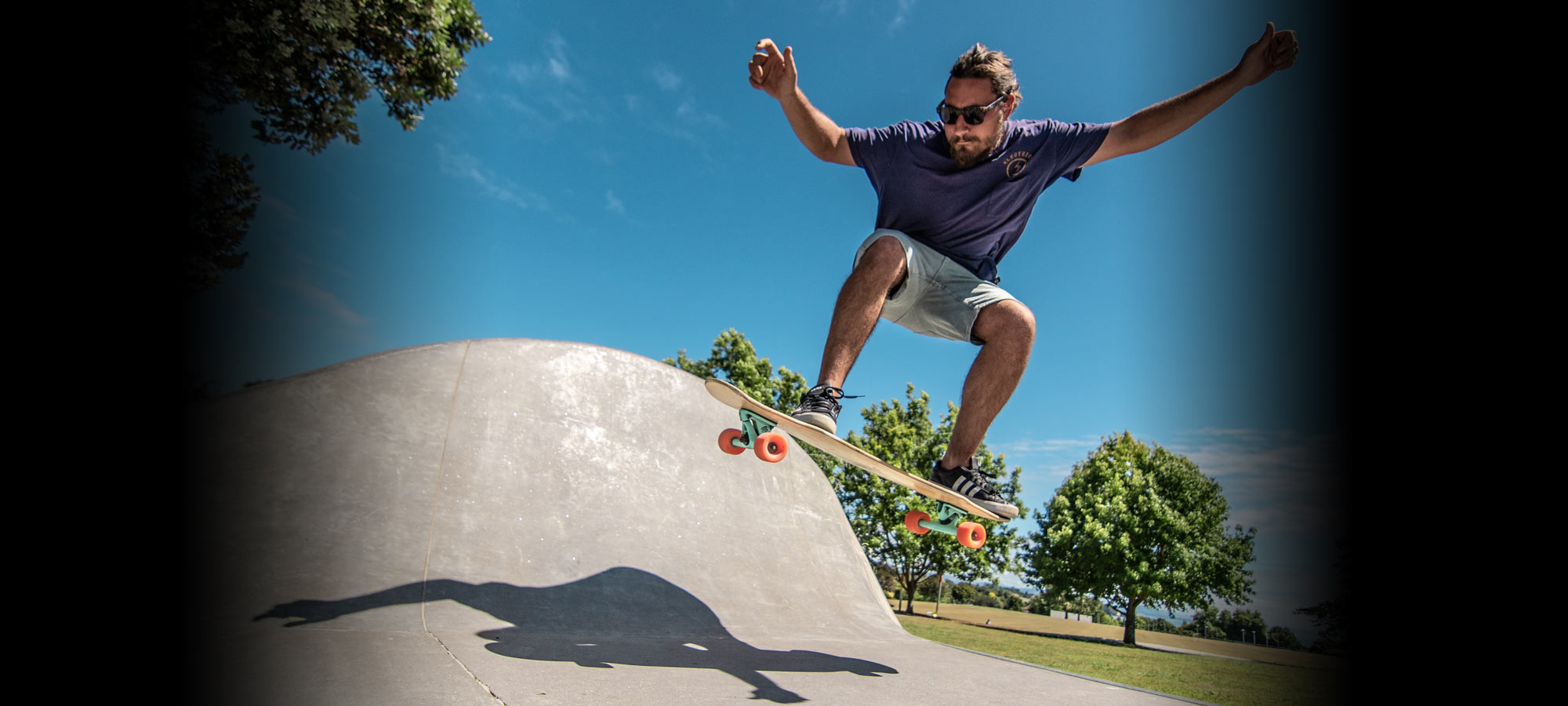 Vortex is ready to flow
Here is the Vortex, set up and ready to go wherever you dare to. A Vortex is generating, nothing can stop it, ride it and let it flow.
Vortex. Let it flow!
Juan Pelirrojo en una sesión exprimiendo freestyle a su Vortex. Trucos entre jardines y escaleras donde puedes a la Vortex fluir con energía.