Uzume
---
The dancing Goat
The Uzume is a Longboard developed with Rafa Ordovás, it was designed for Dancing and Freestyle. After more than a year of intense work we were finally able to achieve the right shape, the right tails, and just the right flex evenness through the deck. This was one of the greatest challenges on the Uzume which is our longest board, imagine 120 cm made for dancing and performing tricks.
A symmetric board crafted by pressing 10 mm of bamboo sheets and fiberglass sheets with reinforced tails which allow this board to have just the right rigidity while also making it very reactive.
A board which will not leave you feeling indifferent about it and will surely become your best dance partner.
Buy
Dancing at dawn
Inspired by Uzume, the goddess of happiness, fertility and dance. The sun hid in a cave leaving everything in darkness, Uzume, joined by the other gods danced at the entrance of this cave until the sun became too curious not to step out and look, and thus there was light again.
Spin it 360º!
Explore our Uzume in detail, get a full view of its top, bottom and lateral structures…
Here is where you can visualize our board from different angles and appreciate the upper and lower finishing touches as well as its full geometry (rocker, concave, nose and tail)
Slide your cursor horizontally to spin the Uzume and explore all of its features using the zoom.

Bullnose and wheel flares
A hand sanded bullnose and wheel flares add surface area to the superior part of the deck and stop the wheels from touching during tricks and turns. Its broad tails will allow you to comfortably perform all your tricks.

Flat surface for the trucks
The area where the trucks are placed is completely flat, both the rocker and the tails begin on the sides of the trucks, this gives a perfect definition to every zone on the deck.
Customized Grip Tape
The design on the grip tape echoes the design on the inferior part of the deck, while a trace on the central part of the board reveals the bamboo and allows the light to shine through it.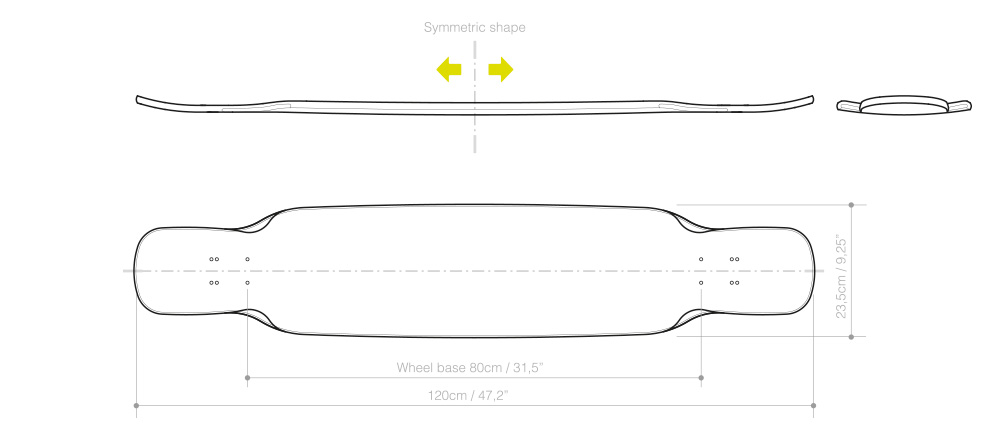 | LENGHT | WIDTH | WHEEL BASE* | WEIGHT | THICKNESS |
| --- | --- | --- | --- | --- |
| 120 cm | 23,5 cm | 80 cm | 2,4 Kg | 10 mm |
| 47,1/4" | 9,1/4" | 31,1/2" | - | - |
*The wheel base is measured from the center of the inner bolts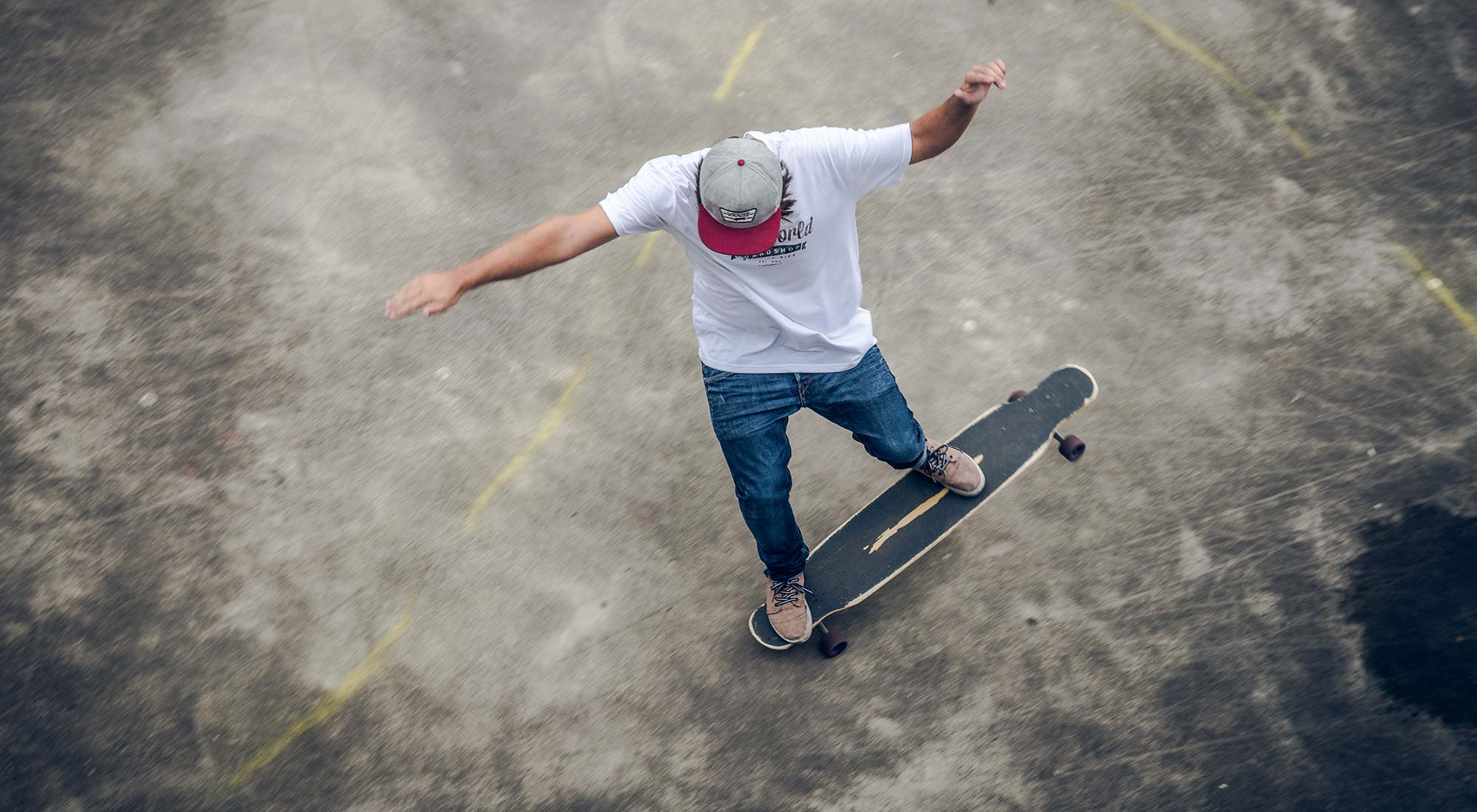 Just Dance
The Uzume is ready to dance, you can appreciate its tails, light rocker and flat surface for truck placement. Shall we?
Dancing with the Uzume
Play this video to watch Rafa Ordovás and Uzume dance to their favorite song,
Buy Uzume
The dancing Goat